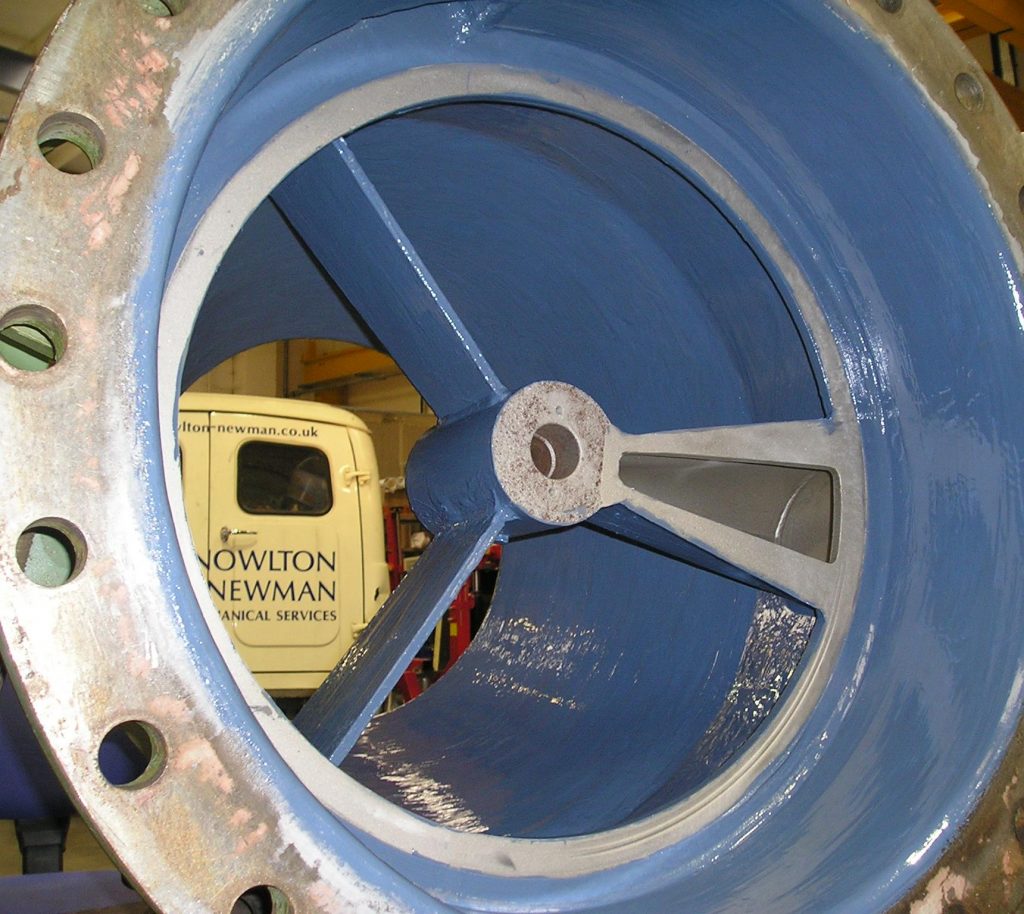 To further improve the level of support offered to customers, Knowlton & Newman are working in partnership with Belzona Polymerics Ltd to offer a full turnkey repair service on rotating equipment.
This means Knowlton & Newman are recognised by Belzona as a specialist service centre for the rebuilding, long term protection and efficiency enhancement of
rotating equipment such as:
Pumps

Fans & blowers

Screw conveyors

Agitators
Belzona is represented by a single Authorised Coating Centre for each UK region. To receive recognised status, service centres must consistently demonstrate high
performance equipment and facilities, a dedicated coating room with a temperature controlled area and invest heavily in surface preparation equipment whilst also maintaining high levels of application procedures and after sales support.
Knowlton & Newman Ltd are today providing engineering solutions for customers and working as an intergrated extension of customers' own maintenance teams.
Belzona Polymerics Ltd are a world leader in the design and manufacture of polymer repair composites and industrial protective coatings.