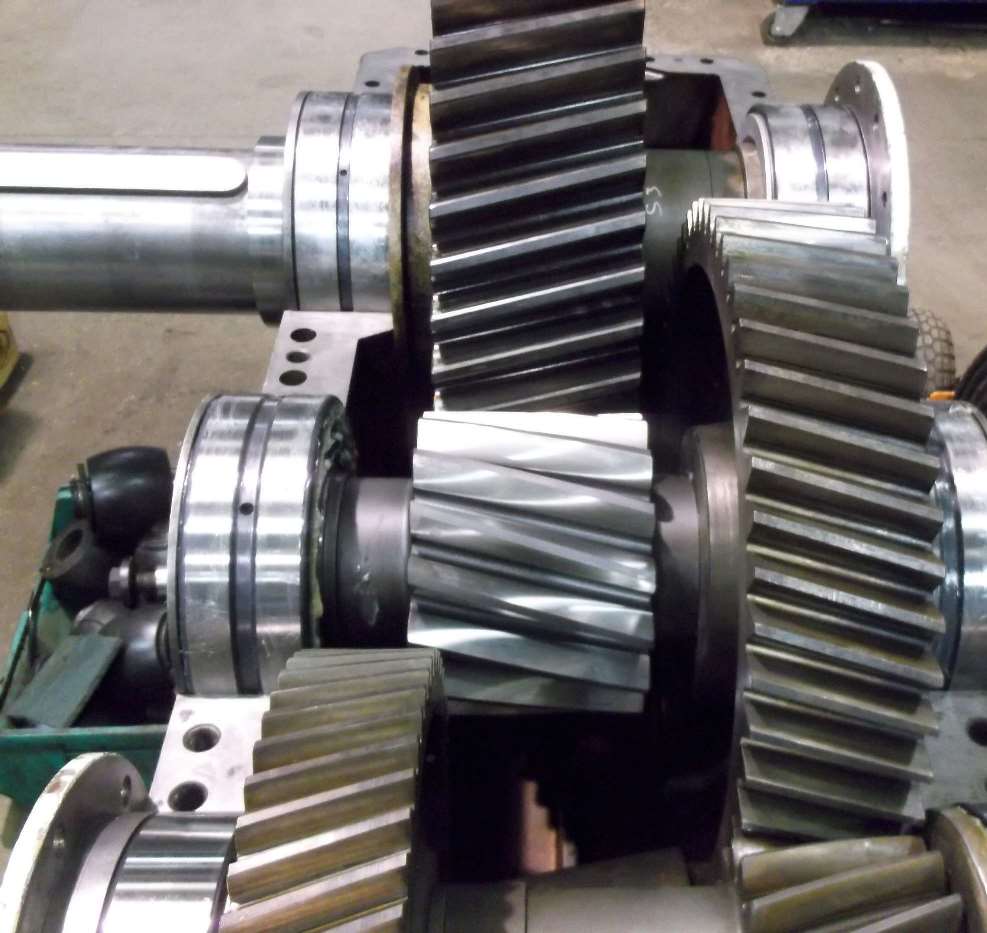 With a craneage capacity of up to 30 tonnes, Knowlton & Newman Ltd are capable of handling the largest of gearboxes and have extensive machining capabilities which cater for jobs which may require turning, milling, grinding or boring. We provide a fast, local response to customers needs.
Our workshops provide a 24/7 emergency cover for breakdowns thus enabling customers to minimise the downtime they may experience through critical failure.
Besides in-house repair, our Mechanical Maintenance Service Engineers can work directly on customers sites and are well versed in both Environmental and Health and Safety aspects and procedures. Site service work can involve uncoupling and re-commissioning after repair. Laser shaft alignment is also employed to ensure optimum performance and long operational life.
All brands of gearboxes can be repaired and customers can be confident that, wherever possible, the original manufacturers spares are used. If these spares are not available then Knowlton & Newman Ltd are partnered to accredited gear manufacturers and have an in-house machining capability to produce other spares such as shafts.
As with other repairs undertaken at Knowlton & Newman Ltd, digital photographs are taken and used to record the condition of the received gearboxes and its internal components. Before despatch back to the customer, the gearbox is tested and a job number attached to it so that there is a complete record of the work undertaken offering both traceability and transparency.
Knowlton & Newman Ltd are also able to offer a machine condition monitoring service through vibration analysis, thermographic imaging and oil analysis. Remedial action reports are written following each survey to enable customers to schedule in necessary repairs at convenient maintenance windows before critical failure occurs.